Small Businesses Report Success Despite an Uncertain Economy
Small business owners nationwide share their concerns and views of success in a recent study by The Hartford.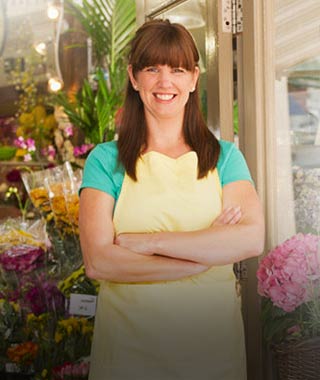 Americans place a lot of hope on small businesses to create jobs and help fuel the country's economic growth. How are small business owners feeling about their future? What are their concerns and their views on success? Have they changed over the past year and if so, how?
The Hartford's second annual Small Business Success Study surveyed over 2,000 small business owners nationwide for answers to these questions and more. Here's what we learned.
Success Mixed with Caution
According to the 2012 study results, small business owners see the economy as a major risk and barrier to growth. Nonetheless, many small business owners feel their enterprises remained successful in 2012. Whatever their personal criteria – whether to earn enough for a comfortable lifestyle, to maintain the status quo or to simply do what they love, 61% of respondents believe their businesses are moderately or very successful. Seven percent say their businesses are extremely successful, up from 4% in 2011.
Most say an increased demand for their products and services (57%) is the most significant contributor. Other factors include fewer governmental rules and regulations (47%) and an improved pool of qualified talent (43%).
An Eye on Growth and Jobs
The realities of today's economy have caused some small business owners to lower their expectations for growth. Looking to the year ahead, half of businesses (52%) plan to simply maintain their current size. Only four in 10 (41%) say they will seek to grow their business, a drop from 51% in 2011.
But there are other perceived impediments to small business success. Taxes are considered a major risk by most respondents (59%) as are healthcare costs (53%). While many small business owners (64%) take advantage of tax incentives or deductions available to them, many others don't, either because they don't know about them (37%) or do not qualify for them (35%).
Some small business owners (20%) also face challenges in making good hires and see benefits as one of their barriers. A full 28% of respondents say their benefits packages are not competitive, making it difficult for them to attract the talent than can help make their businesses thrive.
Not surprisingly, small business hiring has slowed in the current economic climate. Cautious about taking on new payroll expenses, most business owners (59%) have hired no new employees over the past year, and 67% do not expect to hire in the year to come.
A Silver Lining
While uncertainty and a slow economy certainly pose hurdles to small business owners, they can also have their upsides. Most owners responding to our survey said they've used recent down time to make positive shifts in their business, such as to cut costs, strengthen their client relationships, prospect for new customers and refine their business strategies. These measures have helped them find new operational efficiencies and position their businesses for growth in the future.
Many have also identified things they would do differently if they started their business today, such as coming up with a more realistic estimate of the capital needed (23%) or writing a business plan (21%).
For now, the bottom line is increasingly important to most small business owners, and they're more cautious when it comes to taking business risks. (73% of those who responded to the 2012 study consider themselves cautious compared to 49% in the mid-year 2012 Pulse Study). But they also tell us that success isn't solely about profit and growth. It's also about quality of life, and it's in those areas that small business owners find their greatest satisfaction.